Acrylic on canvas. Not for sale.
This was a painting I did in a class run by Elana Mullaly for Ironlak in Brisbane. It was based on an aerial photo of some kind of salt flats. Originally it looked very different: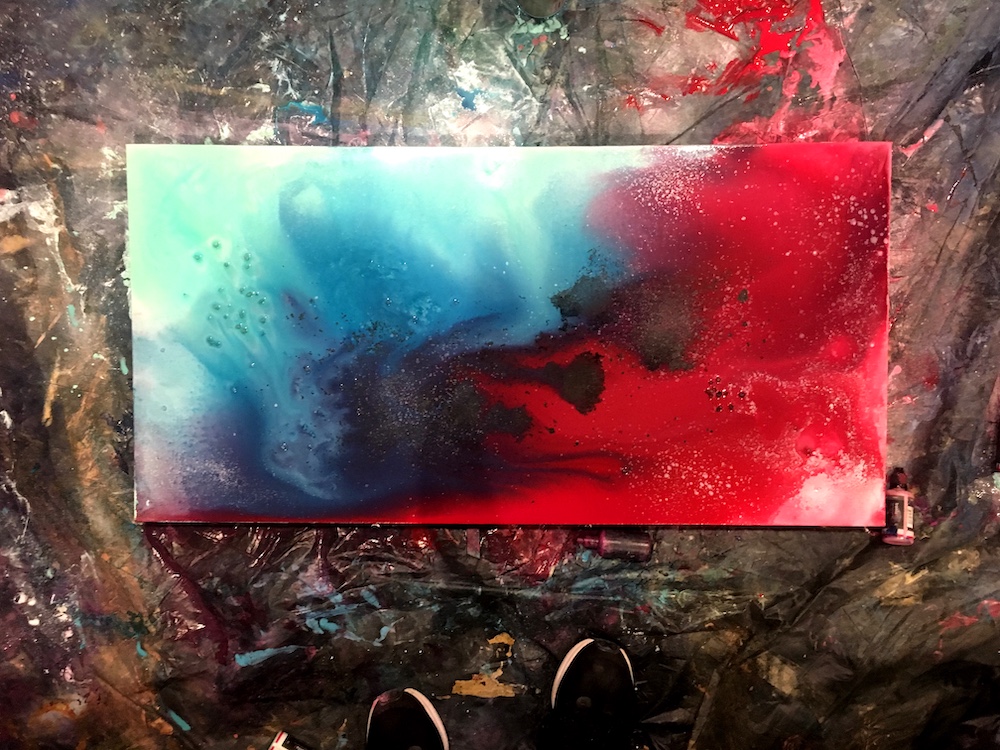 However by the time it dried, most of the paint had run off the canvas. This was kind of upsetting, but I brought some paints home and tried to re-do it. This is how I learned how hard it is to keep fluid paintings completely level while they're drying! Canvases come with little chunks of wood for stretching the fabric, but I used them to hold up one side of the canvas while it's drying. This is why painting this way is an all-day process – I have to keep checking it every hour or so to make sure the paint isn't sliding off.
I tried painting on the floor, which hurt my back. Then I tried painting on a table, which worked okay for small canvases but not large ones. These days I paint on a special easel that can be adjusted to lie flat, which was worth every penny.
The end result looks great in my living room.