Acrylic on canvas, 30x40in. Sold for $250. Prints and other products available on Redbubble.
This piece was inspired by the ocean crashing against the rocks. It reminds me a lot of the coastal areas where I grew up, where that crazy ocean would leap onto the rocks repeatedly.
I used a technique that I learned at a class by Elana Mullaly for Ironlak Brisbane. She showed us how to spray aerosol onto watered down fluid acrylics to create a "wave" effect. This also created a barrier between two paint colours – perfect for dividing the blue sea from the brown sand or rocks. This is the first painting I've done since that class where I feel like I've really "got" the technique. I love how the fluids and the aerosol create a beautiful sense of movement.
I added a bit of geometric abstract flavour to it in the form of straight lines criss-crossing over the painting. I used thin painter's tape (like masking tape, but low acid so you don't hurt your paint) to create the lines before I added the paint. I still hadn't worked out how to get clean lines this way – the very wet paint "bleeds" through this way. But my intention wasn't to create clean lines, but rather to create a template I could use to draw gold lines over the top as a final step. This worked fine, although painting the lines by hand was pretty tedious. Next time I'm going to try painting a transparent gel medium over the tape to seal the edges, before I add the paint on top (a tip I found from Googling this problem after the fact).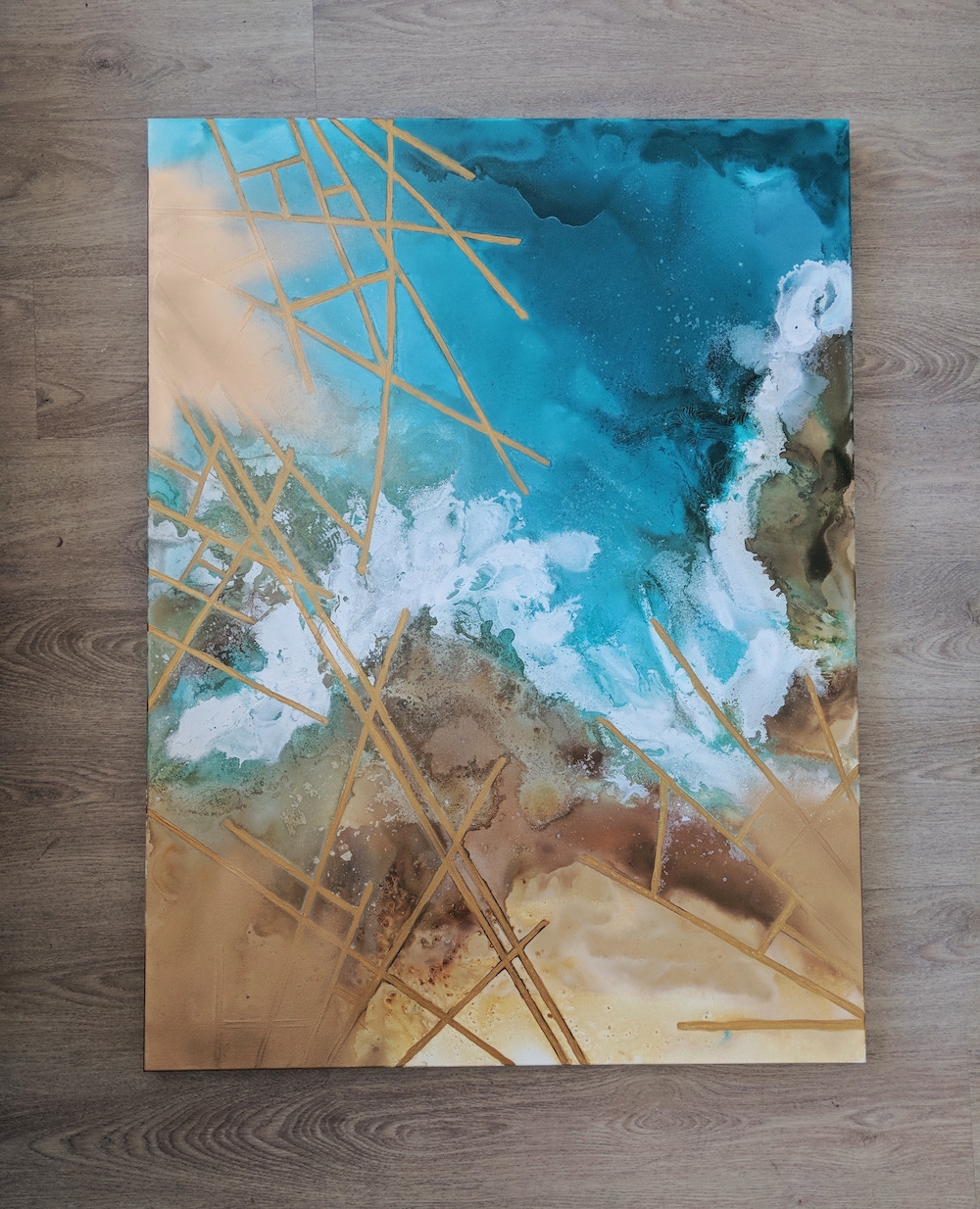 I finished the painting with a touch of gold aerosol – my instinct just told me it needed it.